Making the best choice
If you are new to buying leather, it might seem a little overwhelming with so many choices. Fear not! We are here to help you through this process. There are however a few key things to consider. Remember we highly recommend you take advantage of our Free Sample Service before you commit to buying. There's nothing better than seeing, touching and smelling the leather!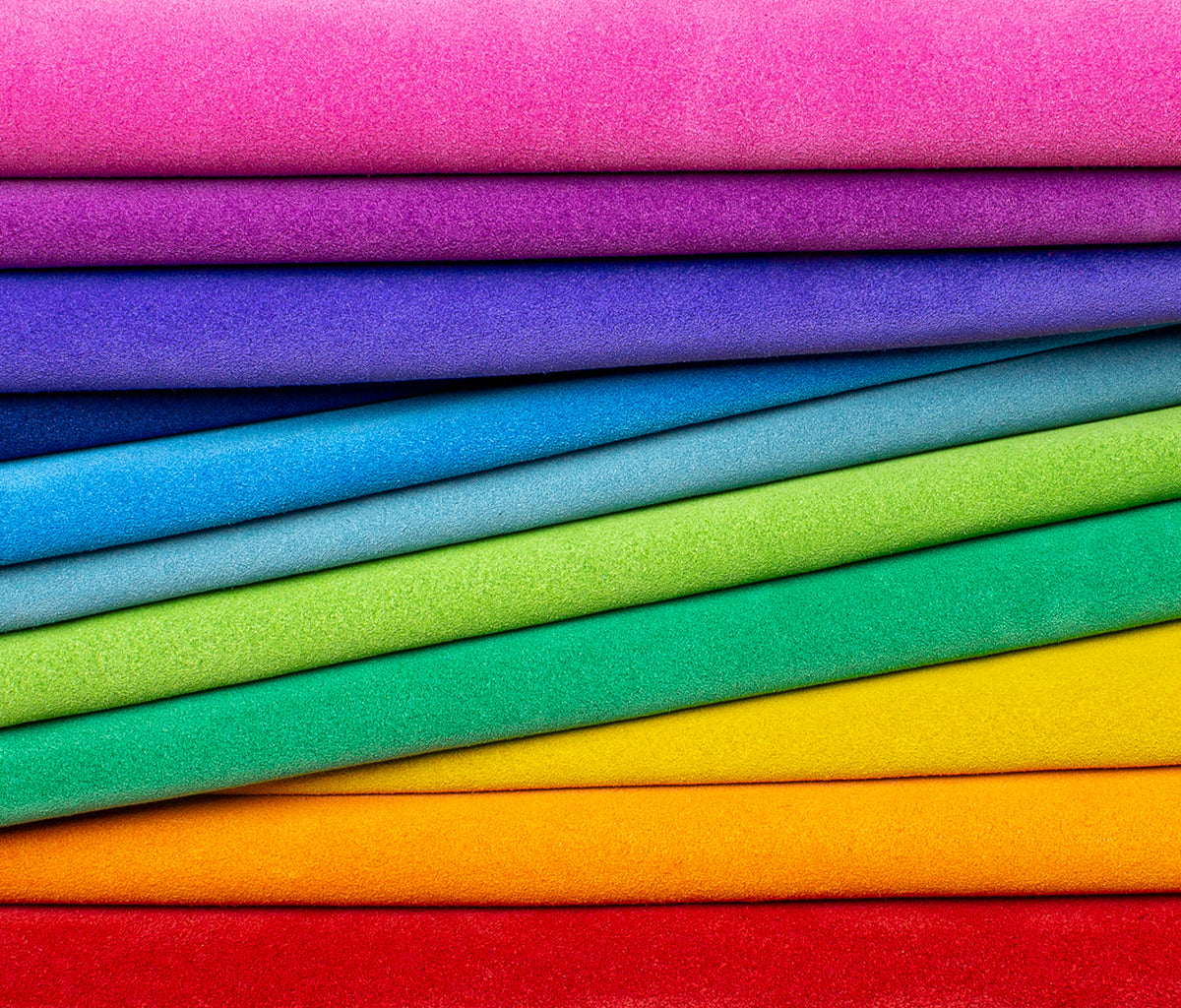 1. Colour
The most seemingly obvious choice. We often use a reference rather than a classic colour name. For example, 'Ferrari'. This colour reference will appear after the article name in the title and before the substance.
Suede – Ferrari – 1.2/1.4mm
If you are looking for a general shade, you can filter through the website with our Colour filter. Here you will find the colours are grouped in categories such as 'Reds' 'Oranges' 'Dark Blues' etc.

2. Substance (Thickness)
An important consideration when selecting leather. Our articles are grouped in substance categories in the filter to help narrow your selection down. This substance reference will appear at the end of an article, after the colour reference.

Suede – Ferrari – 1.2/1.4mm

The above example indicates that skins/hides from this particular article will generally have a substance from 1.2mm up to 1.4mm. This is a guide, and on occasion may fall slightly outside of this range.

What exactly are you looking to make with the leather? If it's a Belt, you'll likely need a thicker leather at least above 2.0mm. If you are making Costumes/Garments you would need lightweight leather around 0.8/1.0mm. It's important to do your research on what substance is required when making you particular product. If you see a leather you love but is perhaps too thick in substance, then you can consider splitting down using our Splitting Service.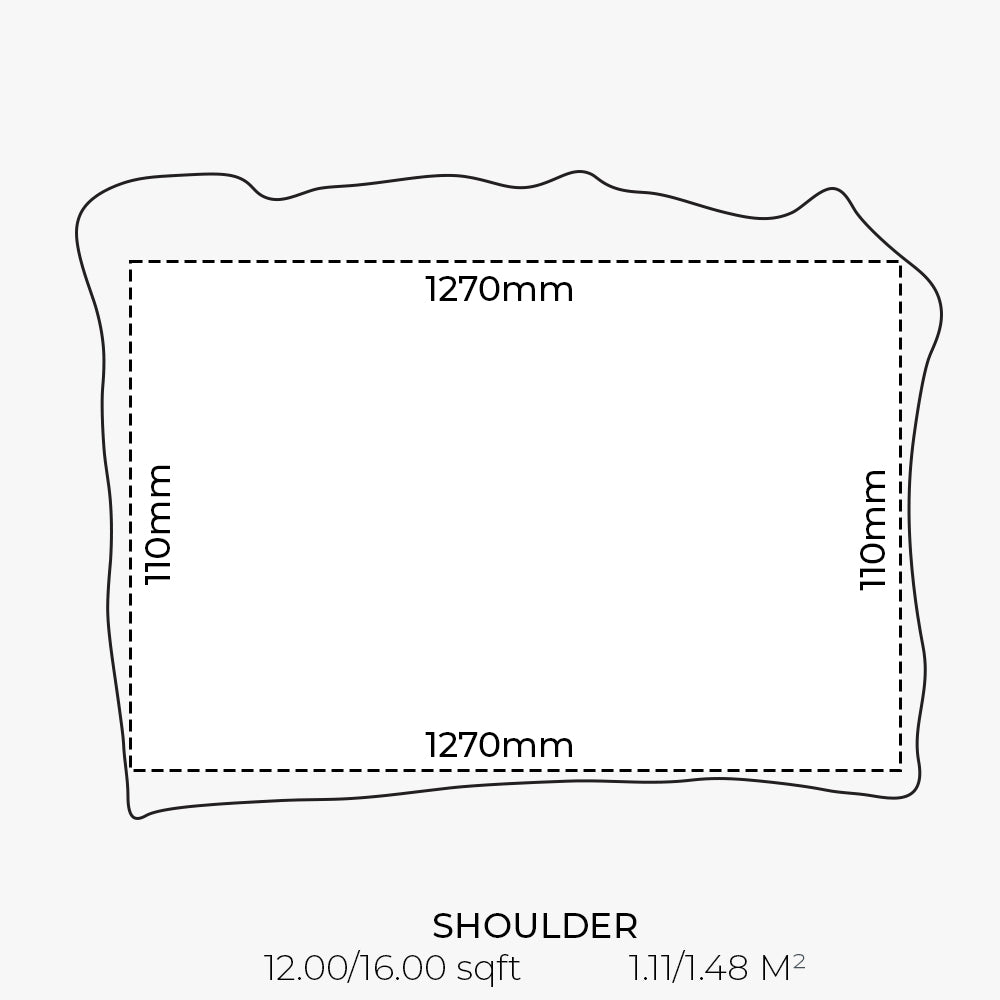 3. Animal Cut/Skin Size
Animals come in all shapes and sizes, so naturally this relates to the skin/hide size that the tannery tan to produce the desired leather. You can find a diagram on each article page, which shows you the estimated dimensions of the article for an average skin/hide. 
If you are only making small products such as wallets and Accessories then likely most types of skins/hides will work for you. If you are looking at Upholstering large furniture, then you would need to look at whole hides or larger half hides. Please Let Us Know if you have any specific pattern sizes when placing an order.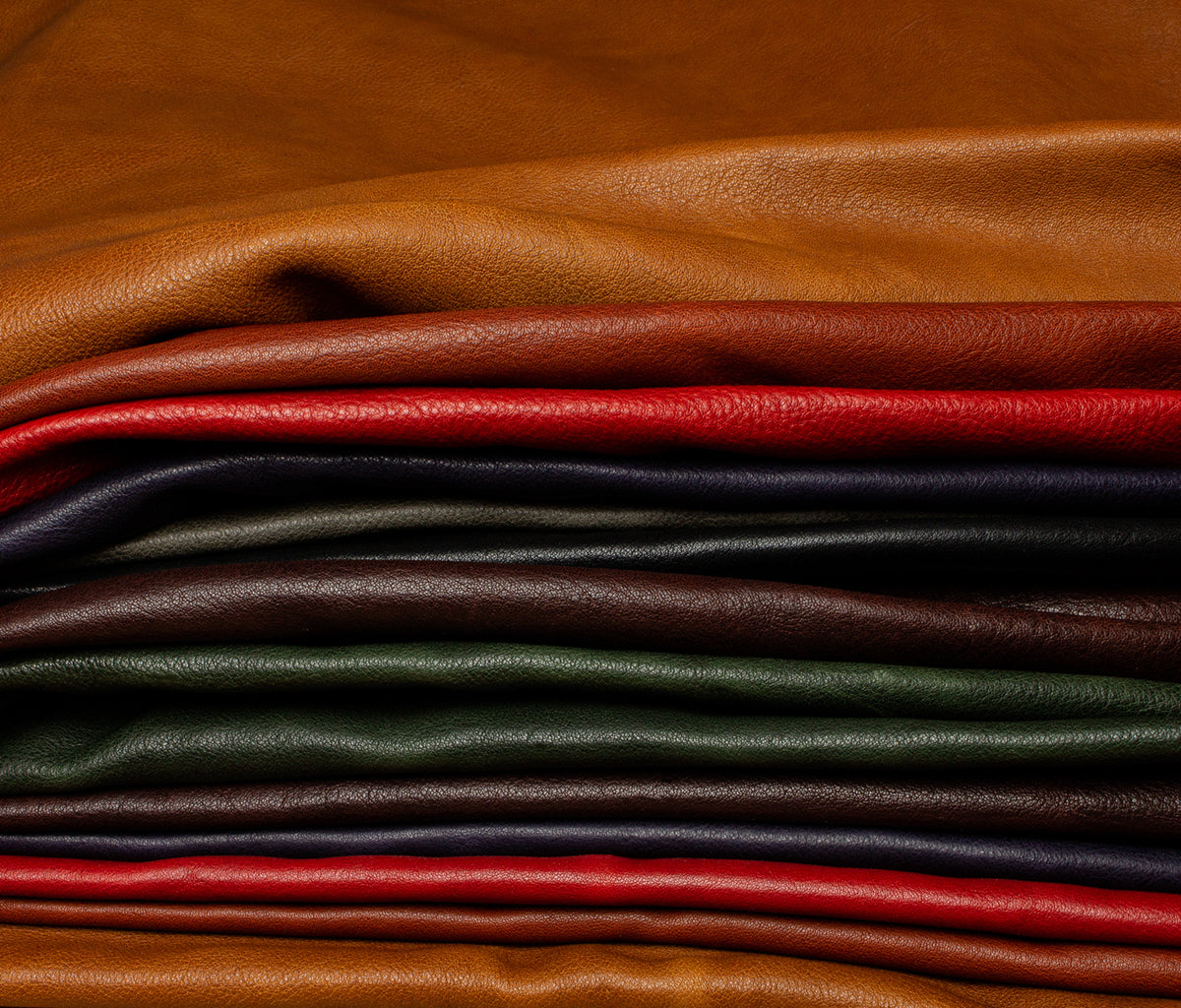 4. Characteristics
After colour, probably the most appealing aspect of your leather! The characteristics of your leather are the real selling point of your product. You can choose from a variety different options that we've categorised in our filter to help you choose. Looking for a clean Contemporary look? Metallic or Embossed? Or how about Rugged and Distressed? The choice is yours…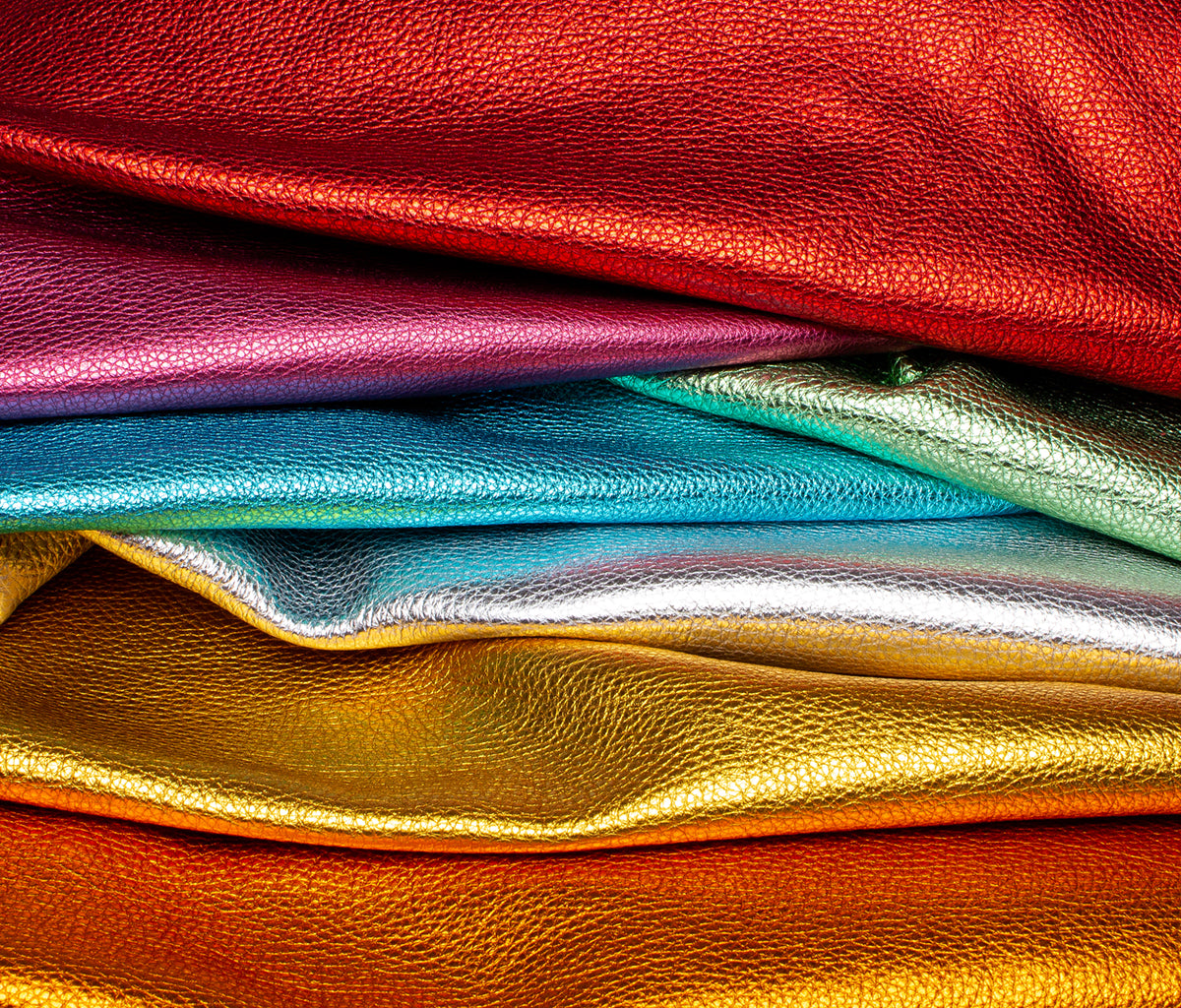 5. Other considerations
Tannage – This relates to how the leather is tanned and the processes involved.
Appearance – Similarly another characteristic relating to the surface look.
Handle – The touch and feel of the leather.
Unrivalled stock
We hold one of the largest stocks of premium leathers in the UK.
VIEW ALL LEATHER
DELIVERY
We hold one of the largest stocks of premium leathers in the UK.
FIND OUT MORE
Visit our factory
Book a counsultation today and choose the leather yourself.
CONTACT US