Wild deerskin hatch - rustic tan - 1.0/1.4mm
Selected: Hatch - Rustic Tan
Wild Deerskin are controlled Deer populations that are of varied species. The Tanners receives the wet salted raw hides from the wildlife stewards. They are the people responsible for the management of these habitats. They cannot guarantee the type or regularity of what is available at any one time. As you can see this makes a truly artisan challenge for all involved. This results in a greater range in both skin size and therefore the substance that can be achieved. The substance can be from 1.2 to 1.6mm although the larger heavier skins are the rarest as they'll be from fully grown adult hides. Hatch graining the skins reduces the substance by 0.2 of a mm.
Along with natural parasitical holes every other kind of natural defects that occurs in the wilderness can be present on the finished product we offer. Please don't be under any illusion, that they are comparable to the bovine (cow hides ) hides. They have indeed lived a hard existence in the wild and no two skins are the same.
Usually available in 2 sizes: Medium and Large. Occasionally we do receive an odd Extra Large.
Part of the A&A Crack collection.
Properties

Characteristics

Distressed, Embossed, Natural Grain/Feature, Oils, Soft Handle, Wild Nature

Substance

1.0/1.4mm

Average skin size

10 - 14 sqft

Animal

Deer

Cut section

Whole Hide

Tannage

Vegetable

Popular products

Accessories, Bags, Bespoke & Casual Footwear, Film Productions, Re-enactment, Wallets, Cardholders

Minimum order

1 Skin
Dimensions
FAQs

I Can't See Your Prices?

Our prices are quoted based on quantity order. If you would like to know any prices before receiving your samples, then please Contact Us quoting the leather articles you are interested in.

How Do I Order?

Once you have chosen your selected skin(s), you need to Contact Us with your order.

Please state the article description fully, how many skin(s) you would like and include any special requirements. (e.g., Small or Large skins)

We will require a 50% pro-forma deposit to begin preparing your order. The deposit is based only as an estimation of the average skin size.

The accurate skins size and shipping charges will be added to the final invoice for payment. Once your order is ready and packed, we will email you a final invoice to pay so we can despatch the goods.
SHIPPING

What Are The Shipping Costs For Leather Skins/Hides?

For UK destinations please see the pricing info below. Generally, our parcels are delivered the next working day, but can take longer during busier periods. For International Orders & Additional handling (overweight) – price by quotation. All below prices are subject to the addition of VAT.

Parcel size

Small: 79x10x10, max 30kg: £12.50

Medium: 129x10x10, max 30kg: £16.50

Large: 131x17x17, max 30kg: £20.50

Extra large (wide): 119x32x16, max 30kg: £30.50

We can deliver to most international destinations by quotation. Contact Us.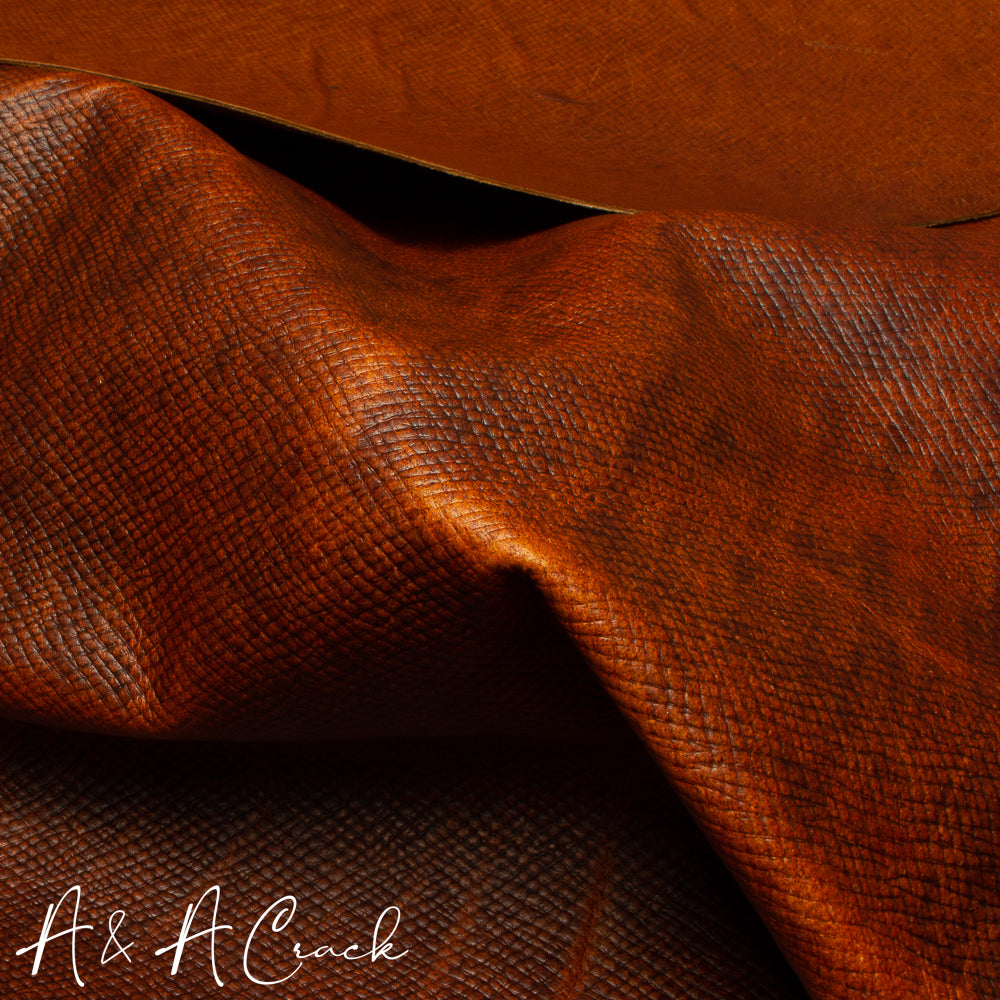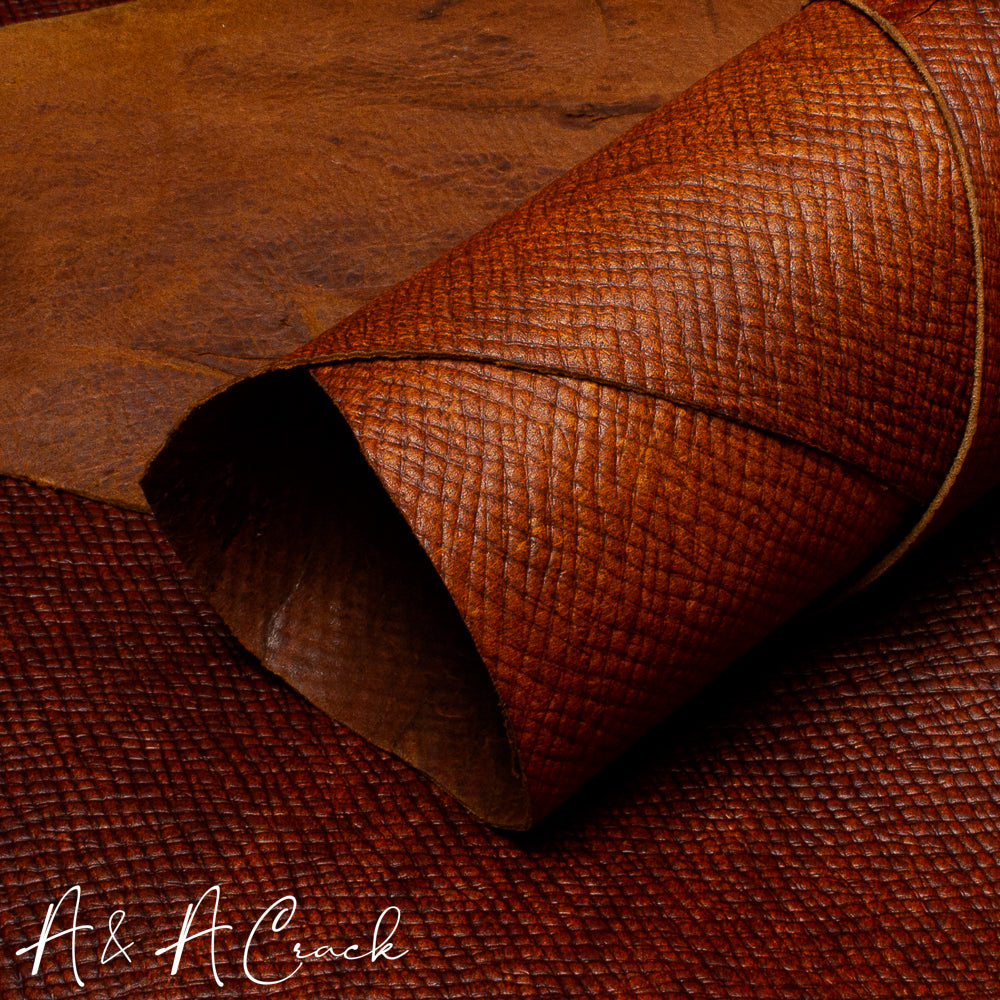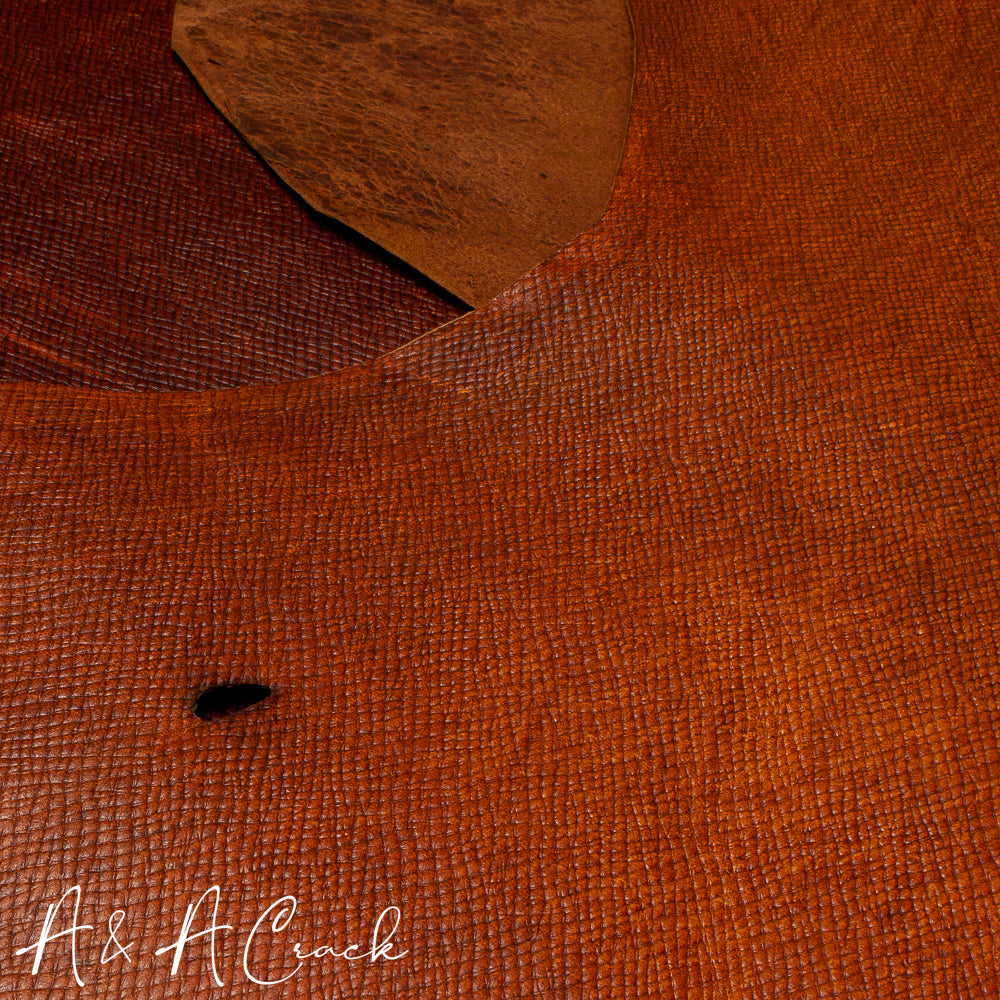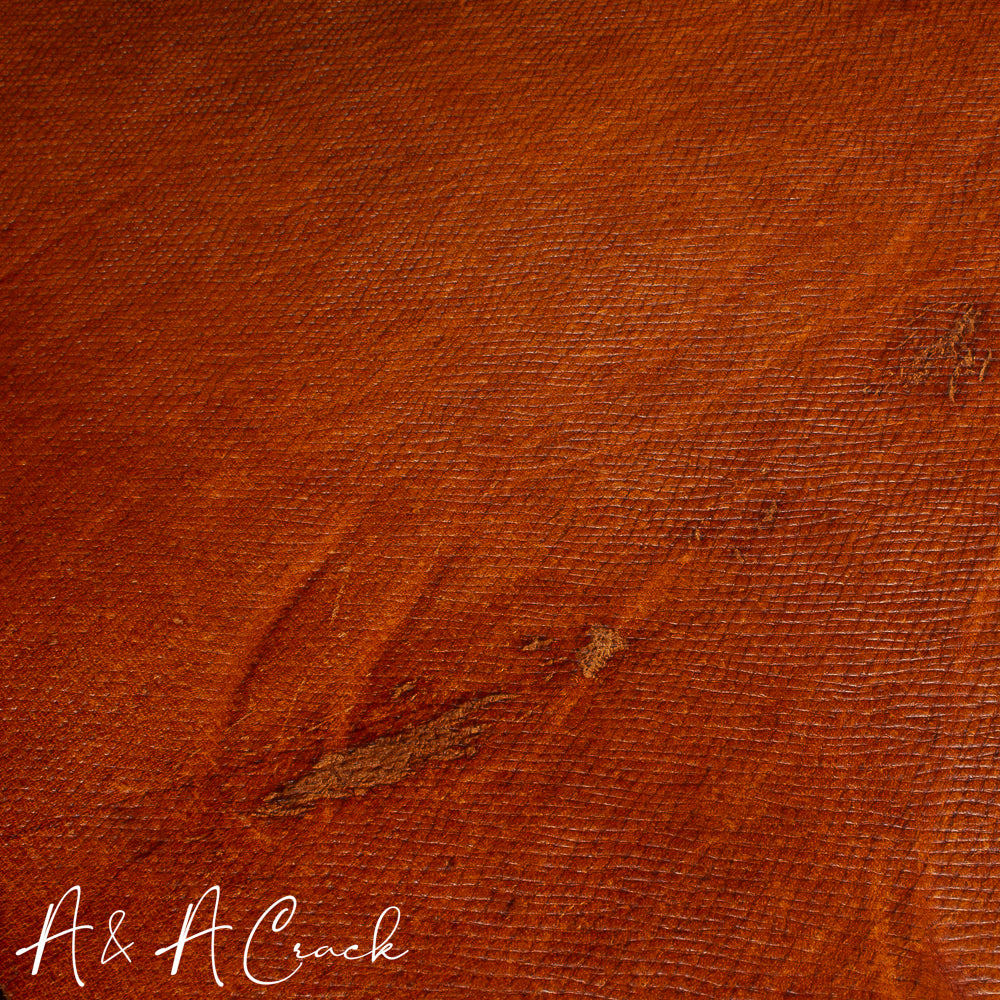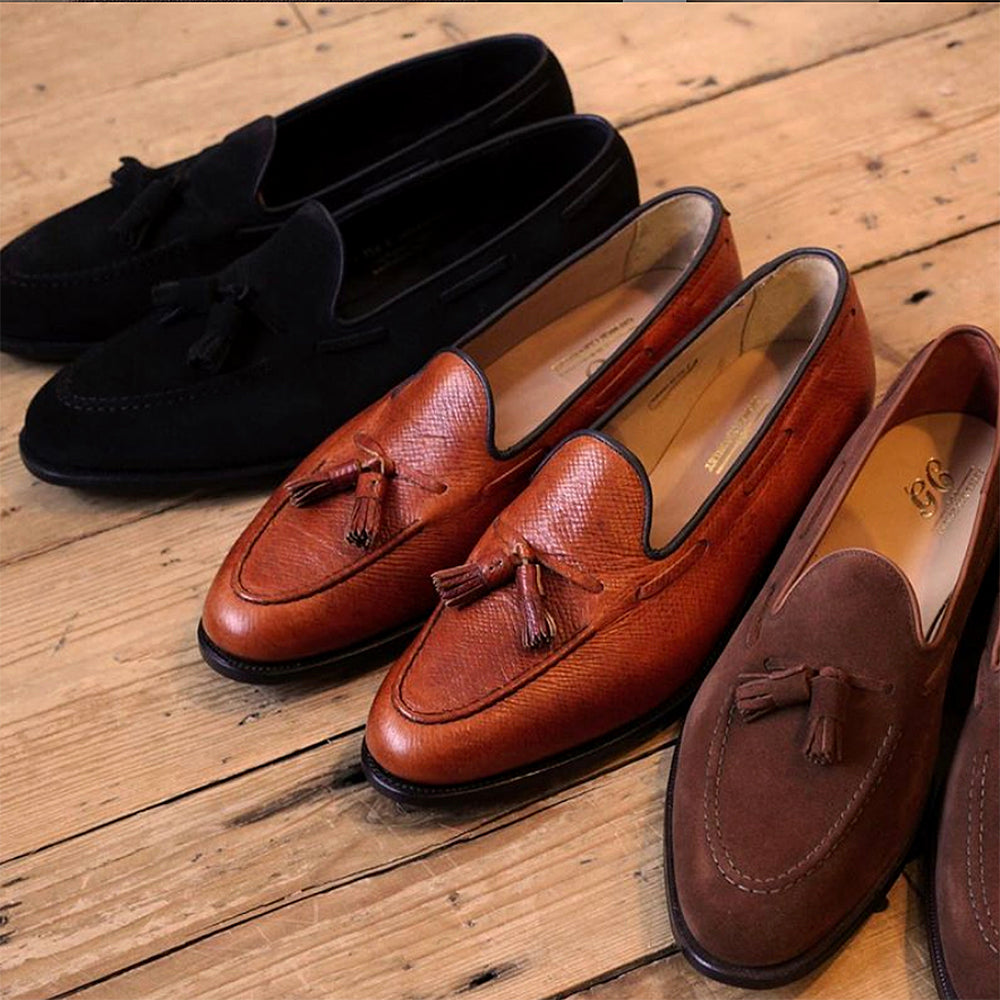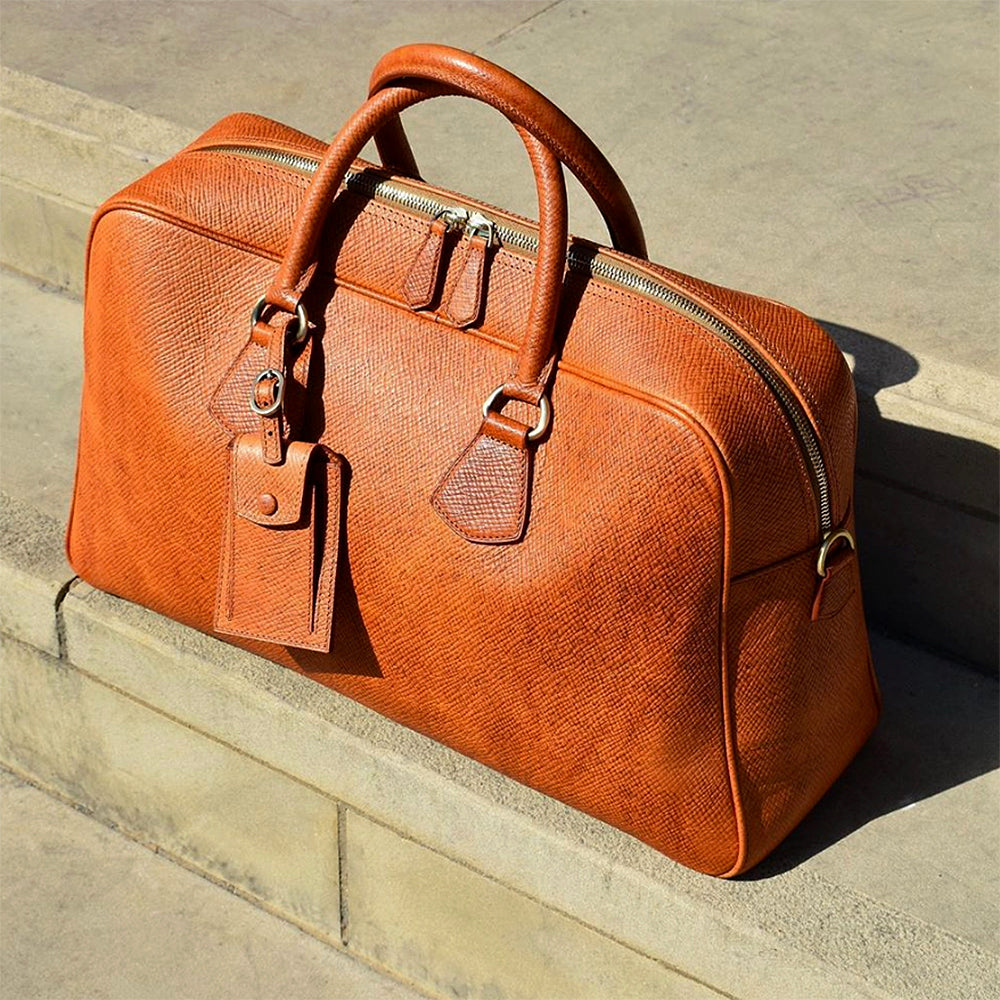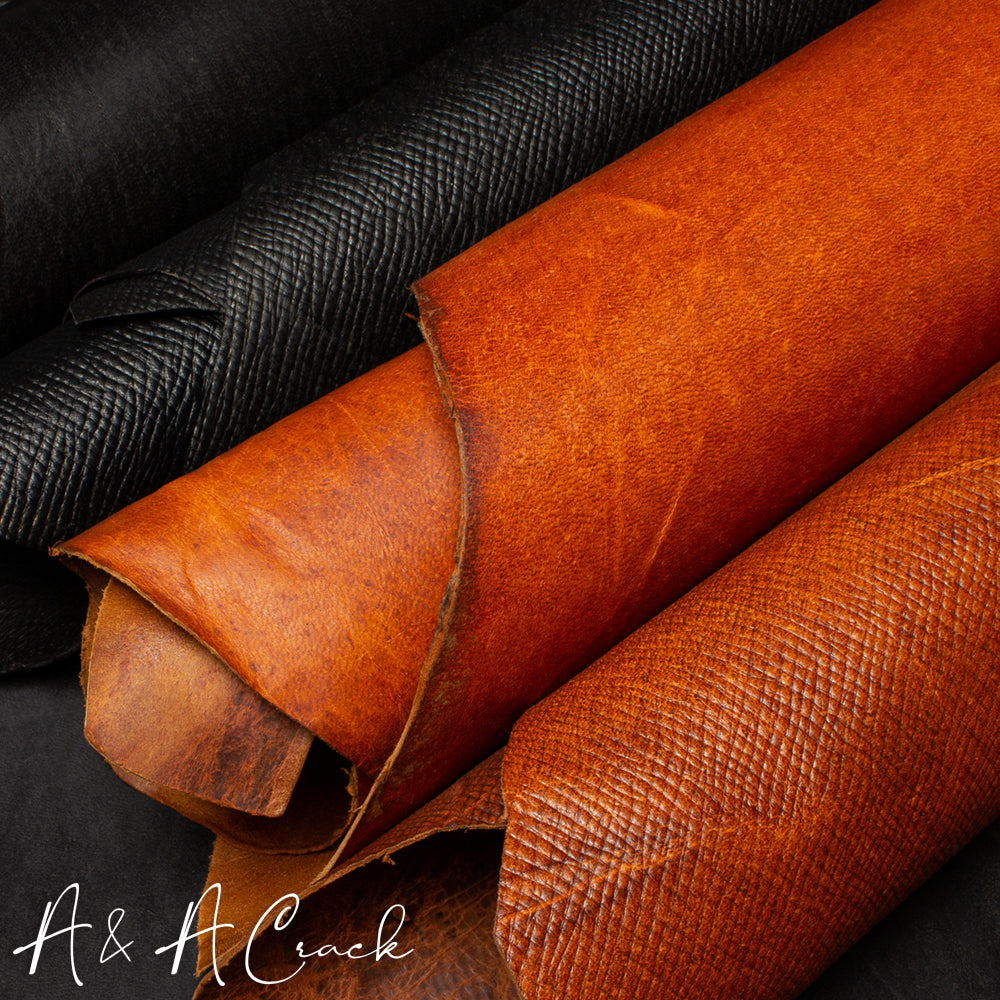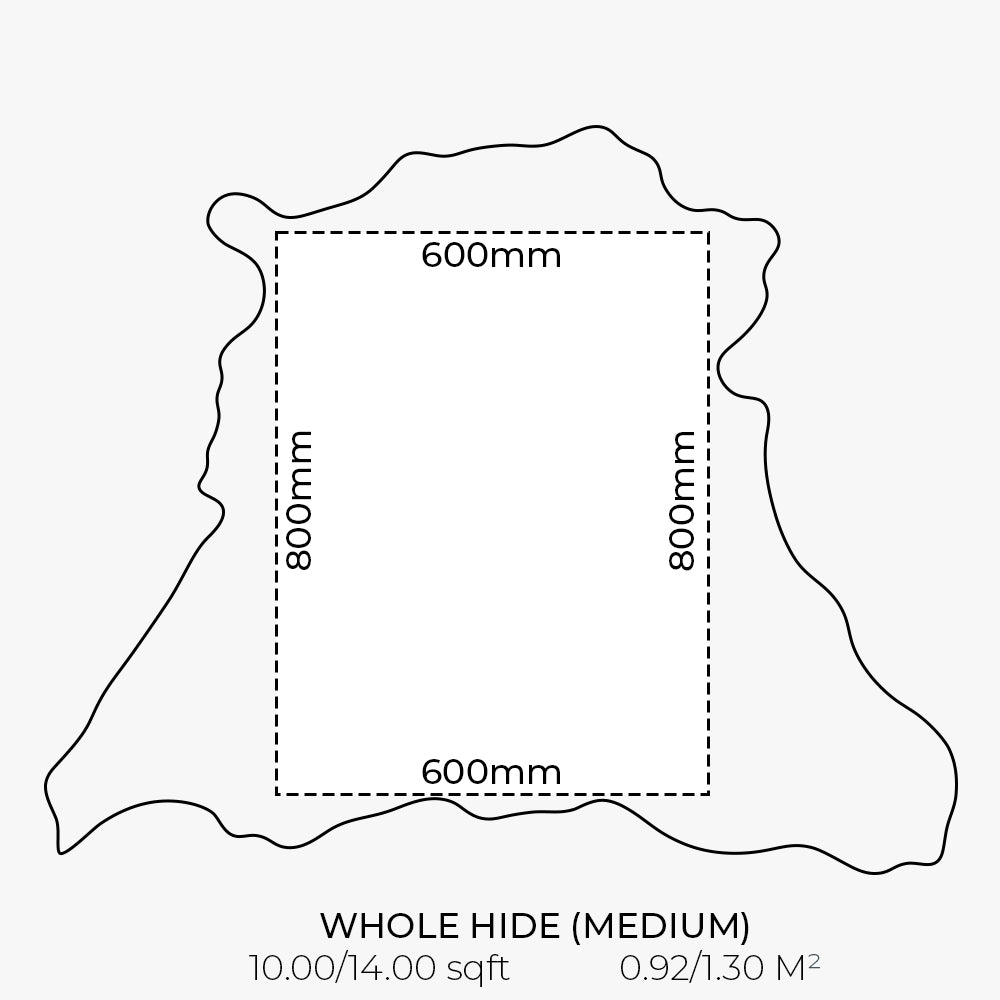 How to choose your leather
If you are new to buying leather, it might seem a little overwhelming with so many choices. Fear not! We are here to help you through this process. There are however a few key things to consider. Remember we highly recommend you take advantage of our Free Sample Service before you commit to buying. There's nothing better than seeing, touching and smelling the leather!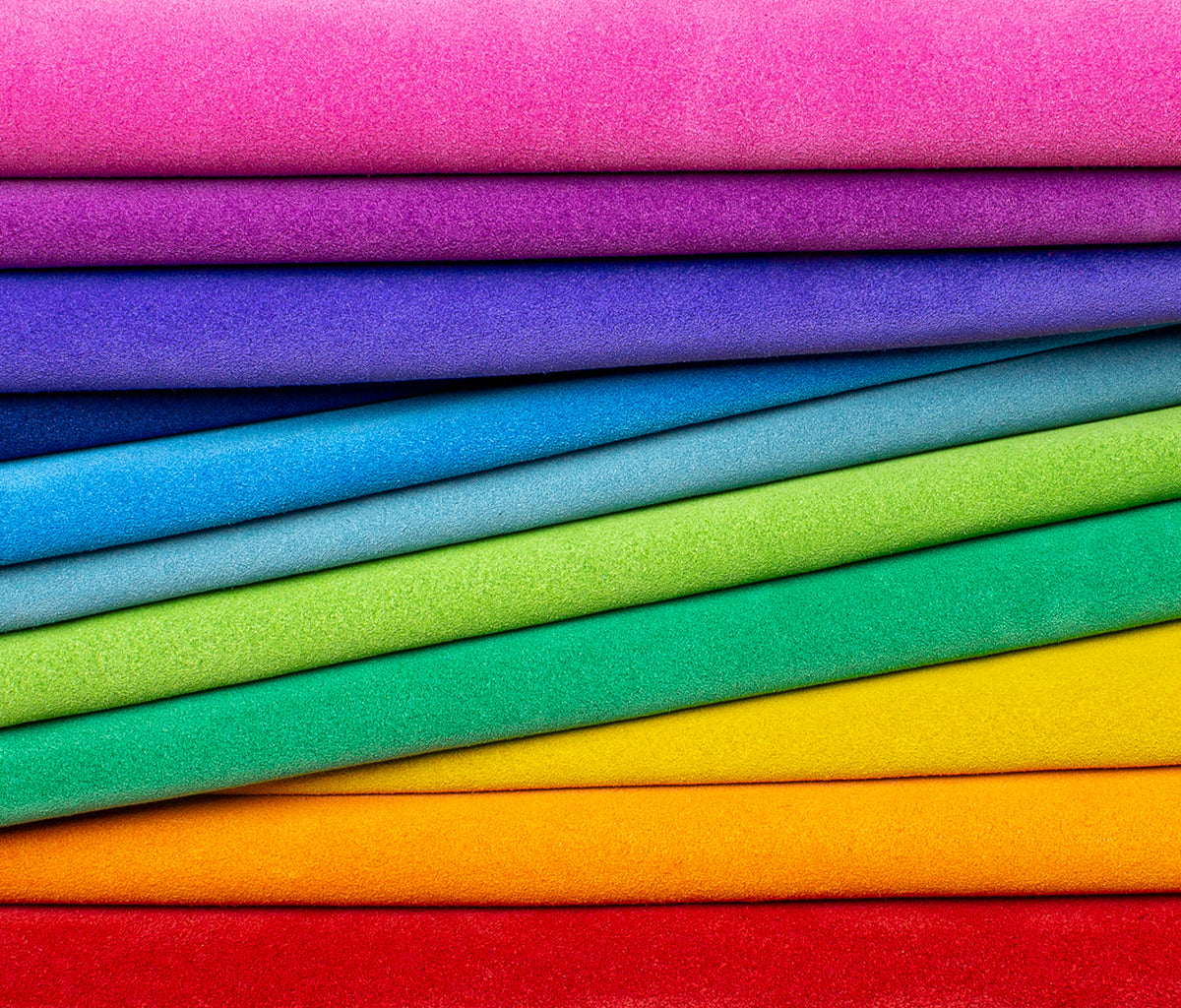 1. Colour
The most seemingly obvious choice. We often use a reference rather than a classic colour name. For example, 'Hatch - Rustic Tan'. This colour reference will appear after the article name in the title and before the substance.
WILD DEERSKIN HATCH - RUSTIC TAN - 1.0/1.4mm
If you are looking for a general shade, you can filter through the website with our Colour filter. Here you will find the colours are grouped in categories such as 'Reds' 'Oranges' 'Dark Blues' etc.

2. Substance (Thickness)
An important consideration when selecting leather. Our articles are grouped in substance categories in the filter to help narrow your selection down. This substance reference will appear at the end of an article, after the colour reference.

WILD DEERSKIN HATCH - RUSTIC TAN - 1.0/1.4mm

The above example indicates that skins/hides from this particular article will generally have a substance from anywhere between 1.0/1.4mm. This is a guide, and on occasion may fall slightly outside of this range.

What exactly are you looking to make with the leather? If it's a Belt, you'll likely need a thicker leather at least above 2.0mm. If you are making Costumes/Garments you would need lightweight leather around 0.8/1.0mm. It's important to do your research on what substance is required when making you particular product. If you see a leather you love but is perhaps too thick in substance, then you can consider splitting down using our Splitting Service.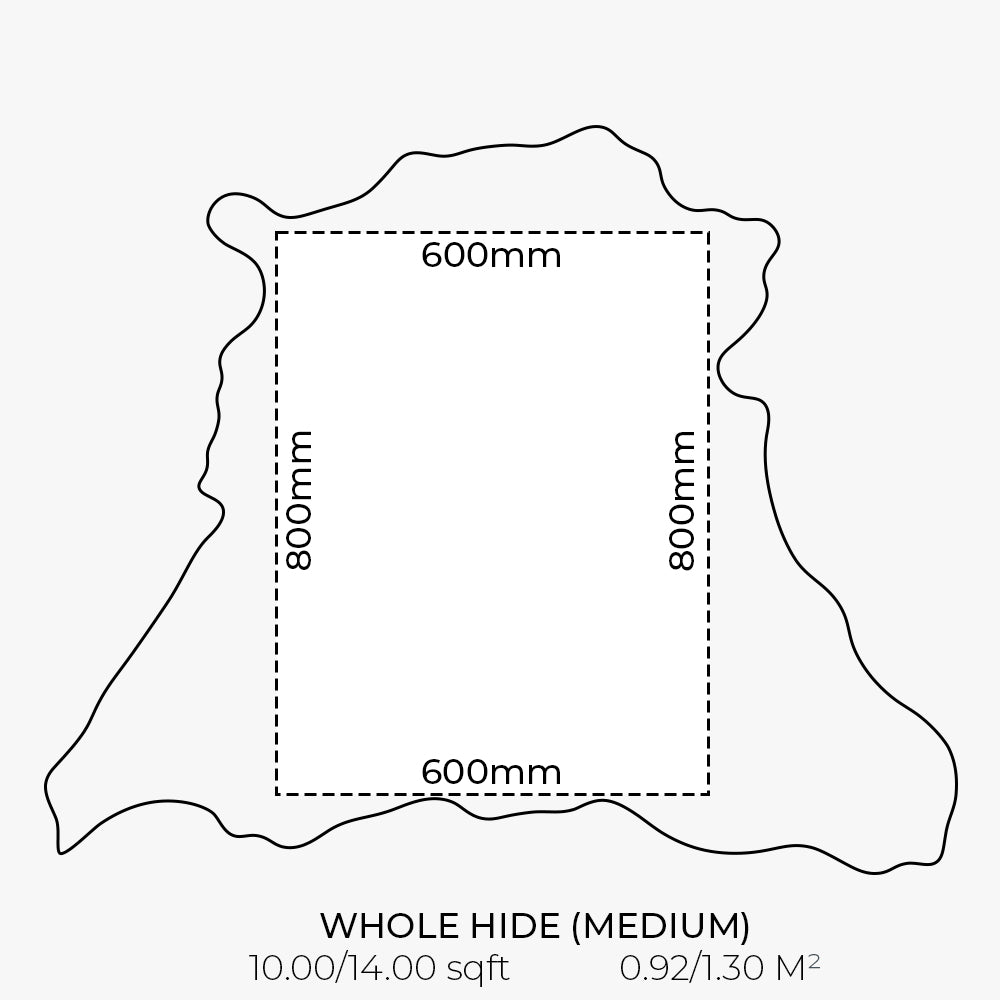 3. Animal Cut/Skin Size
Animals come in all shapes and sizes, so naturally this relates to the skin/hide size that the tannery tan to produce the desired leather. You can find a diagram on each article page, which shows you the estimated dimensions of the article for an average skin/hide. 
If you are only making small products such as wallets and Accessories then likely most types of skins/hides will work for you. If you are looking at Upholstering large furniture, then you would need to look at whole hides or larger half hides. Please Let Us Know if you have any specific pattern sizes when placing an order.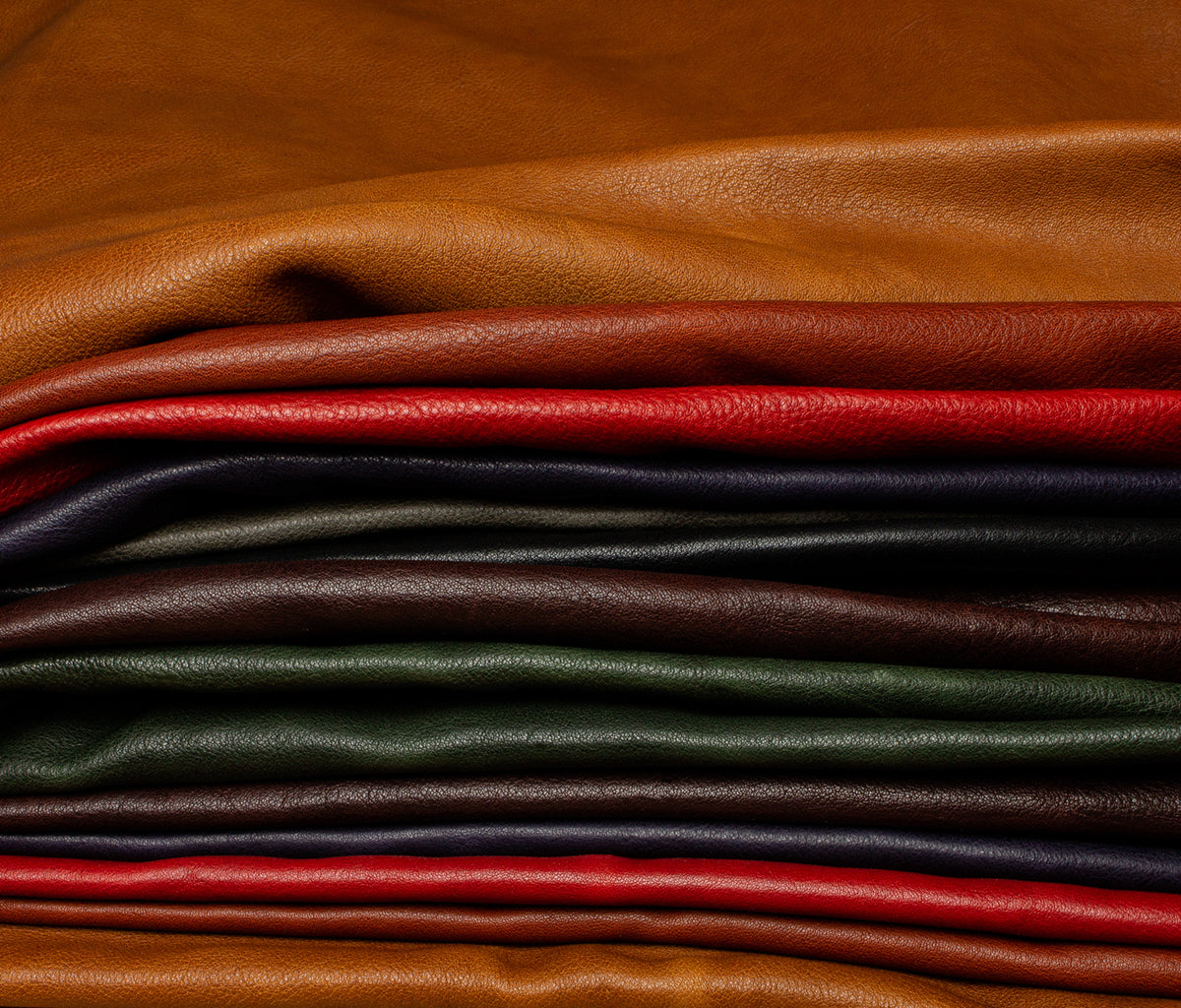 4. Characteristics
After colour, probably the most appealing aspect of your leather! The characteristics of your leather are the real selling point of your product. You can choose from a variety different options that we've categorised in our filter to help you choose. Looking for a clean Contemporary look? Metallic or Embossed? Or how about Rugged and Distressed? The choice is yours…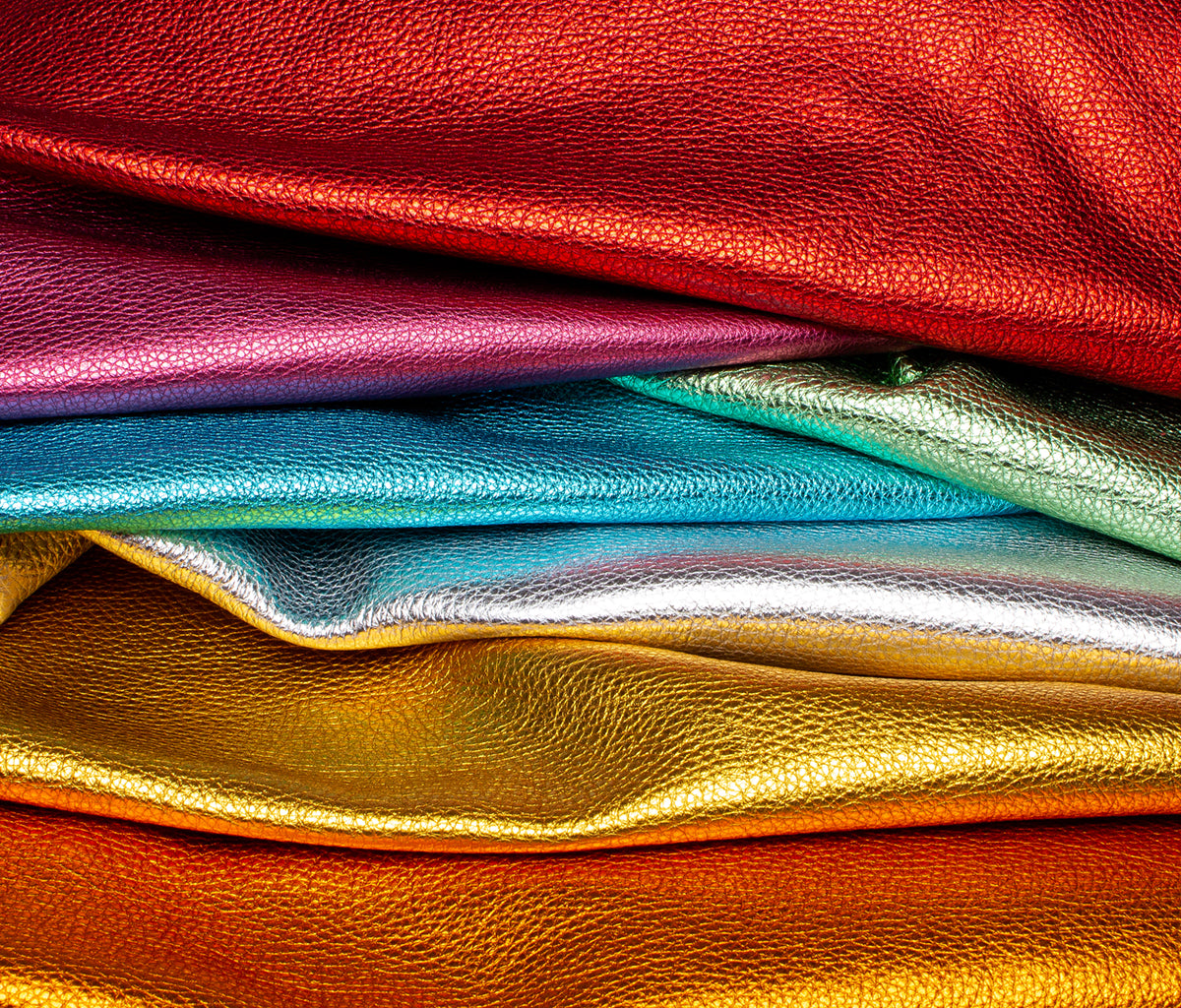 5. Other considerations
Tannage – This relates to how the leather is tanned and the processes involved.
Appearance – Similarly another characteristic relating to the surface look.
Handle – The touch and feel of the leather.
Unrivalled stock
We hold one of the largest stocks of premium leathers in the UK.
VIEW ALL LEATHER
DELIVERY
We hold one of the largest stocks of premium leathers in the UK.
FIND OUT MORE
Visit our factory
Book a counsultation today and choose the leather yourself.
CONTACT US